Rapid Profit Machine Review Summary
Product Name: Rapid Profit Machine

Product Owner: James Neville Taylor

Product Type: Done For You Affiliate Marketing

Product Price: Free + Upsells

Overall Score: 100/100

Recommended: Not For Everyone!

Summary: Rapid Profit Machin is a training course and a sales funnel that you can leverage to convert traffic into sales.

You can expect to learn an abundance of useful things that will help you generate traffic to your affiliate offers, convert them into sales, and more.

Most importantly, it will teach you how to promote this offer to others and get them to become paying members.

This can create a recurring stream of income. However, it's not the best alternative for people that are interested in creating a profitable affiliate marketing business in any other niche than internet marketing, making money online, etc.

If you want to leverage your passion, hobbies, and interests to explode your online sales as an affiliate, see my top recommendation below.
What is Rapid Profit Machine?

Rapid Profit Machine is a sales funnel designed to get you to sign up to Builderall using James Neville Taylor's affiliate link. I'm not saying that's bad. On the contrary, it gives him all the more reason to make sure that this program works out for you.
The longer you stay as an active member, the more money he makes. If you're not earning anything, there's no reason to stay as a member.
Rapid Profit Machine comes with a bunch of done for you landing pages, email marketing sequences, and various products that you can actively promote as an affiliate. Basically, it's all set up and done for you.
All you have to do is send traffic to any of the provided opt-in and bridge pages, gather email leads, and let the program handle everything else for you.

Who is Rapid Profit Machine For?

Anyone that's interested in making money online can benefit from this program. This includes experienced affiliate marketers, newbies that don't even fully understand how it all works, online entrepreneurs, bloggers, etc.

What you need to understand is that this program is focused on helping people that are in the "make money online" niche market.
In other words, if you're interested in starting a travel blog, for example, and you want to learn how to monetize it, then Rapid Profit Machine is probably NOT the best fit for you.

If, on the other hand, you're an experienced affiliate that's already earning a decent income, and you want to reach even more people that are looking to start making money online, this program can become another great source of revenue for you.
As long as you don't mind promoting the program to others as your main source of income, then you will likely not be disappointed with your purchase.
Is Rapid Profit Machine a Scam?

No, it's not a scam. Rapid Profit Machine is a legit program that can help anyone interested in making money online. The done for you features included inside can be a great asset.
As long as you know how to drive relevant, highly targeted traffic to this offer, you will likely achieve success. If you don't know how to do that, then the training provided inside can definitely help you out a lot.
While the sign up process is absolutely free, keep in mind that the entire product is hosted inside Builderall, which is a sales funnel and email marketing software tool.
If you want to keep using Rapid Profit Machine after the 14 day free trial, you will NEED to pay a monthly subscription fee of $79.90.
Furthermore, the upsells that will be offered to you, while entirely optional, will increase your commissions if you do decide to purchase them. To sum it all up, this program is NOT a scam.
However, the only way to earn with it is by promoting the program and all the additional offers that come along with it.

The "make money online" niche market is incredibly competitive, and you NEED to be very thick skinned to survive.
That's why I believe that there is a better alternative for beginners looking to create a profitable online business while still implementing the affiliate marketing model. Check it out below.
Who is James Neville Taylor?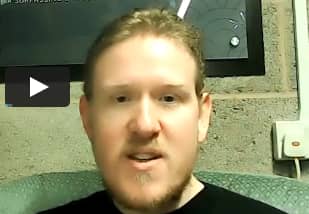 James Neville Taylor is the founder and creator of Rapid Profit Machine. He has over 10+ years of experience in internet marketing, affiliate marketing, and making money online. He is also Builderall's top affiliate.
His main passions are conversion optimization and helping others achieve online success. His main program is focused on the affiliate marketing business model, which is by far the easiest way for beginners to get started.
It's very cheap money wise, and you don't need any tech knowledge. Especially when most of the heavy lifting is already done for you by James Neville Taylor.
On a personal note, James used to struggle with depression, and his hardships in life are what drove him to seek the need to help others.
How Can You Make Money Online With Rapid Profit Machine?

When you sign up for Rapid Profit Machine, at some point, you will be introduced to Builderall and you will be using affiliate marketing to promote the sales funnel software.
If you decide to become a paying member, you will be registered under James Neville Taylor and the commissions that you earn due to your marketing efforts will be shared with him.
That's why it's in his interest to help his referrals succeed. The affiliate program is a two tier system. You will earn 100% commissions on the first month and 30% thereafter.
You will also earn 50% in commissions whenever you sell any of James Neville Taylor's own personal products.
What's Inside Rapid Profit Machine?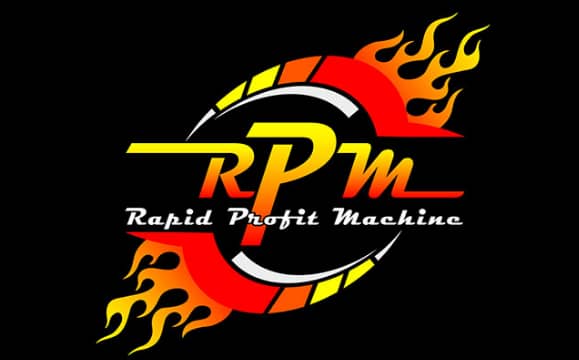 Inside this program, you will get access to affiliate marketing training. From all the basics that anyone starting out NEEDS to know, all the way to advanced hacks for achieving success fast.
Expect to learn organic and paid Facebook marketing, Ninja Life Hacks, solo ads, and the basics of this business model.

In case you're wondering, solo ads are promotions that you do by leveraging other people's email lists.
One of my favorite training content inside is called Tracking to Maximize Profits. It's all about tracking your links and finding out which ones work better.
You will get a done for you squeeze page designed to collect people's emails and help you build a list, a 15 day follow up sequence, and 30 done for you emails in total.

Let's analyze each part of the resources and training materials provided inside this program.
Welcome to Rapid Profit Machine

This is the intro video that anyone starting out should watch first. It will help you navigate inside the platform and give you a better understanding of what's expected from you. The training consists of 5 lessons in total.
Each one shows you what steps you need to take to move forward. When you've seen the intro video, the next thing on the list is to set up and create a Builderall account. Then, you have to import RPM, learn how to send traffic, and join the FB group.
RPM Setup Recap – This is a recap of everything you need to do to set up your Rapid Protif Machine. It's also the last part of this training module.
The Basics
The second part of this training is all about teaching affiliate marketing, its benefits, and the difference between paid and free traffic generation.
Then you have the "Search and Interruption Marketing", choosing a product to promote, the importance of building an email list, and finally, using bridge pages and squeeze pages.
Ninja Mind Hacks

This module is all about teaching you the right mindset that every successful online business owner has.

You will learn things like how to set up goals, overcome the initial fear of the unknown, take action even if you think that your work is not perfect, and more.
The entire module is purely motivational and it can serve those that are doubting themselves. It will help them overcome initial fears, deal with frustration, and adopt the right mindset.
Buy Traffic

Here you can get the chance to fast track your success and purchase traffic from James Neville Taylor.

Remember that even with an awesome, high converting offer, nothing is guaranteed and you ALWAYS run the risk of spending more money than what you end up making.

For anyone that prefers to avoid spending money on paid traffic, this next module will help a lot.
Facebook Organic

This part is all about teaching you how to get leads using Facebook groups and applying only organic methods that take effort, work but don't require you to risk any additional money.

It covers everything you need to know about Facebook's algorithm, the two types of Facebook groups, and the profile funnel.
Solo Ads

This module covers the topic of solo ads extensively. You will learn exactly what they are, how they can help you grow your online business, where to find high quality, but also inexpensive vendors that provide this type of service, and everything else you need to know about vendors and running solo ads.

You will also learn how to write your own swipe files, email copy, and promotional texts. Here's everything else that you get inside this program.
Promo Materials – You can get access to banners, ad copy, images, video ads, and everything else that you need to promote this offer.

Kick Start Call – This is a 15 minute free consultation with one of James Neville Taylor's representatives. You can talk with an experienced professional that will help you get started the right way.
How Much Does Rapid Profit Machine Cost?

Rapid Profit Machine costs $0. However, in order to be able to use it, you will need to pay for Builderall's monthly subscription after the 14 day free trial ends ($79.90).
The idea is to be making money before that time, but if you're brand new, it's highly likely that it will take you way longer than that. There are 4 upsells, also known as OTO's or One Time Offers, and they are as follows.
The Rapid Profit Machine Pro

This is the first OTO that you will come across after you join the program. It's priced at $29.97/Month.

When you buy it, you will unlock 100% commissions on all upsells, including this one. You will also get additional affiliate marketing training and tracking software.
Traffic Secrets Sources

The second OTO comes with a price tag of $27. It's essentially a traffic generation course, where James Neville Taylor shares his best kept traffic secrets that have generated massive success for him. Apparently, he earns over $2,500 using these traffic sources.
Taylored Income Streams Trifecta
The name of this OTO is misspelled on purpose by the owner of this program. Over there you will get access to 3 income streams that, according to James, are high converting and very effective.
Alongside that, you will unlock 30 days' worth of emails that you can add to your autoresponder and create a sequence. You will also get free retargeting from James' ads.
Turbo Charge Upgrade
The Turbo Charge Upgrade costs $297 (one time). It comes with 3 lead generation software tools. On top of that, you will get 7 free sessions with highly successful online entrepreneurs. Here's a breakdown of each one now:

1. Turbo Networker. This software gives you the ability to automate your outreach efforts and send automatic messages to your prospects.

2. Post Prospector. This software allows you to locate high quality posts and leverage them to your own advantage.

3. Engage Xtreme Live. This one helps you increase engagement when you do a Facebook Live. It can also serve as a tool that will grab the attention of influencers in your niche.
What I Like About Rapid Profit Machine

1. It's Cheap & Comes With a Lot of High Quality Content. The software tool that Tylor promotes inside his program and the upsells are relatively cheap. It's obvious that the owner of this program has put in a lot of time and effort into building something truly unique.
2. Most of The Heavy Lifting is Done For You. You don't need to create sales funnels, email follow ups or anything like that. it all comes with your membership.

3. There's a 30 Day Refund. If you feel like this is not a good fit, you can get your money back.